Welcoming your employees back after a lengthy WFH stint feels like an auspicious or special occasion—and that's because it is!
These days, many businesses across the US find themselves welcoming their teams back into the fold. While this readjustment may be met with mixed feelings, it's important to start on the right note, and office catering can do just the trick.
For employees that come back into the office, being treated to a large, hearty meal can be the perfect way to reconnect with colleagues they haven't seen in months. It's an opportunity to share the good news, commiserate, and just catch up in a feel-good environment surrounded by good food.
The trickier part is coordinating the logistics of preparing a meal and ensuring it all goes smoothly. Office caterers are a good move because they're more than prepared to meet every one of your needs.
From whipping up a menu your teams will love to coordinating cutlery, you can leave your back-to-office luncheon (or dinner!) in their hands.
Avoid the stress of creating the Perfect Menu
People often say it's the thought that counts. When it comes to office catering for your teams, however, it's not just about preparing a meal; it's also about the dishes you serve.
If you have a clear idea of what you want to treat your employees to, creating a menu and leaving it to your caterers is an easy move. If you don't have the time, however, or don't know what would work best for your meal, office catering services can take care of this for you.
Based on your requirements, including dietary and allergy information and budget, they can present you with various options that will help your team enjoy a selection of scrumptious dishes.
From all-vegan options to chicken catering menus, there's something for everyone when you work with experienced caterers.
It's not just the food—it's also the service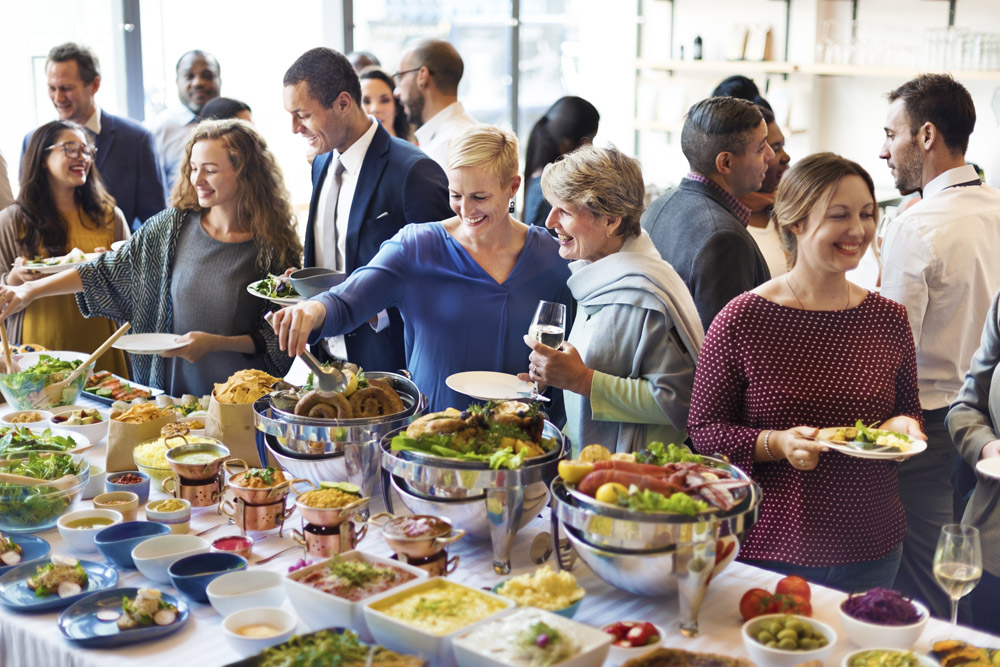 When you're hosting a welcome back meal for your employees, the food is just 50% of the experience.
What's also important is that the entire dining experience is smooth; from serving the food to ensuring your employees have everything they need to leave their worries aside and dig in.
Professional office catering services also ensure that your buffet tables are set up, that dishes are re-filled when needed, and that support staff is assigned to bus tables. While this doesn't seem like much, it's incredibly important for a smooth meal with your employees.
In the absence of support staff, a few people from your team will have to be responsible for the mealtime coordination, which can ruin the experience for them and taint the gesture you're making.
They take care of cleaning up and clearing out
What's a meal at work without the cleanup? Only the perfect back-to-work lunch with your teams.
While it's normal to look forward to a wholesome feast with your colleagues after many months apart, cleaning up afterward is not something that most people enjoy.
The good news is that with a catering service, this is not your or your team's problem! Your service providers will not only set up but make sure the place is spick and span for your teams and set for them to pick up with their work afterward.
What's more, you save plenty of time and stress by outsourcing this part of your dining experience and get your money's worth from the caterers you choose to work with.
Office Catering is your go-to for the perfect back-to-work meal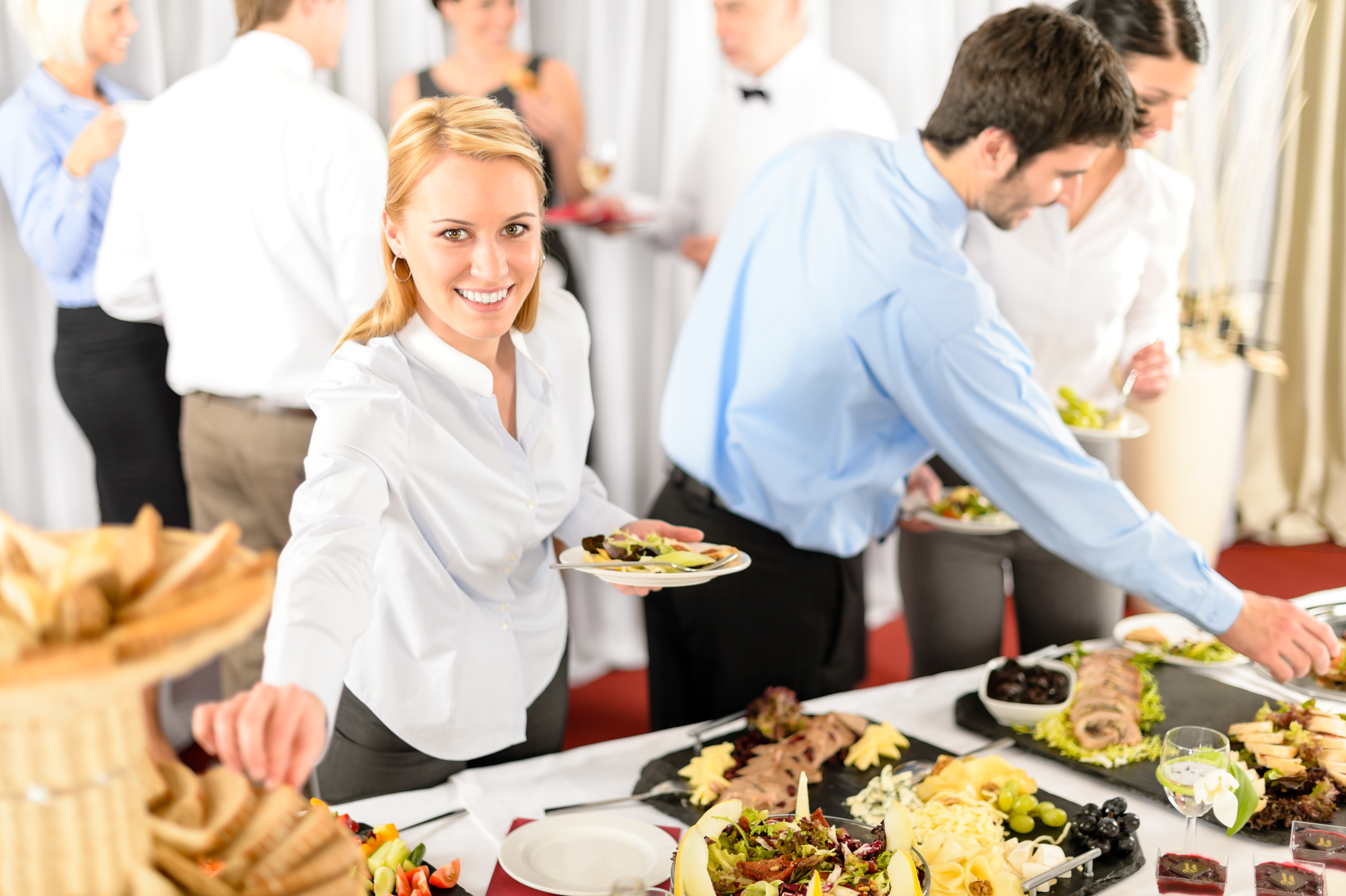 In a near post-pandemic world, if you want to welcome your teams back to work in style and help them reconnect in a warm and positive setting, breaking bread together is the way to go.
That said, don't break a sweat organizing the perfect back-to-work luncheon or dinner, especially when there is a range of professional catering services available, here in Pittsburgh.
At The Cooked Goose Catering Company, we provide top-notch catering services for work lunches you won't forget. We take care of everything from curating your menus to providing dining services and cleaning up.
Get in touch to plan the perfect dining experience for your employees!